An interactive digital platform to assess the quality of crops, negotiate, sell and transport it from farmer to buyer
RootsGoods ecosystem rotates around our objective quality assessment tool. Based on this quality assessment of the crop, its sales pipeline, negotiation, and storage are maintained.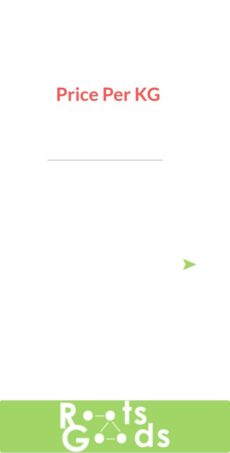 Register with RootsGoods! Start using our mobile application with a clean interface and user-friendly experience. The farmers, logistics, and buyers could use the quality assessment service, sales pipelining, negotiation, and delivery services swiftly.
Have a project in mind? Let's Collaborate
We collaborate with wholesale buyers, traders, sellers of any scale and size, seed companies, and related companies by providing our service
Supporting Each Other in Achieving Our Goals on Quality Assessment